The award "Artist of the Year" is given at the recommendation of the Deutsche Bank Global Art Advisory Council, consisting of the renowned curators Hou Hanru, Udo Kittelmann and Victoria Noorthoorn. The award goes to a contemporary artist who has created an oeuvre that is artistically and socially relevant integrating the media of paper and photography, the two main areas of focus of the Deutsche Bank Collection.
With the award, the artist receives a solo exhibition at PalaisPopulaire in Berlin and a catalog accompanying the exhibition.
Maxwell Alexandre
30-year-old Maxwell Alexandre was born in Rocinha, Rio de Janeiro's largest favela, where he still lives and works today. His paintings, performances, and installations are inspired by everyday life in Rocinha, revolving around racism and police violence, community and spirituality. References to icons of black culture such as Jean-Michel Basquiat, Nina Simone, and James Brown appear again and again in his work. At the same time, Alexandre's artistic practice is strongly influenced by the ideas of the Protestant Church, to which he no longer belongs. Alexandre, who comes from the skater scene, founded together with friends A Noiva, a kind of artists' church which releases its own records, regards works of art as prayers, and views the studio as a temple. He is already a star in Brazil.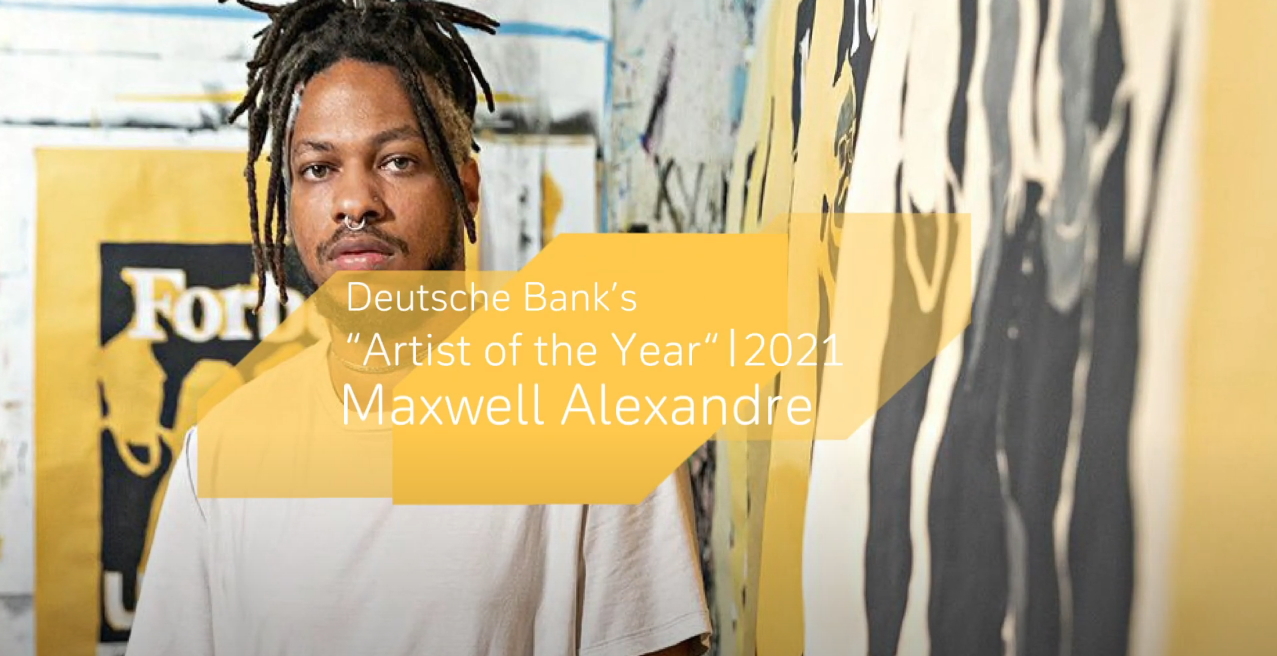 Conny Maier
Berlin-born Conny Maier, who works in her hometown and in Baleal, Portugal, is also a phenomenon. Over the last few years, the trained fashion designer, who founded a fashion label, has caused a sensation as a painter. The circular mouths of her figures, which make them seem to cry, have become a kind of trademark. Maier's paintings combine neo-expressive expression with a strong sense of color and composition. Her impressive work cycles focus on the existential interrelation between man and nature personified in a variety of animals.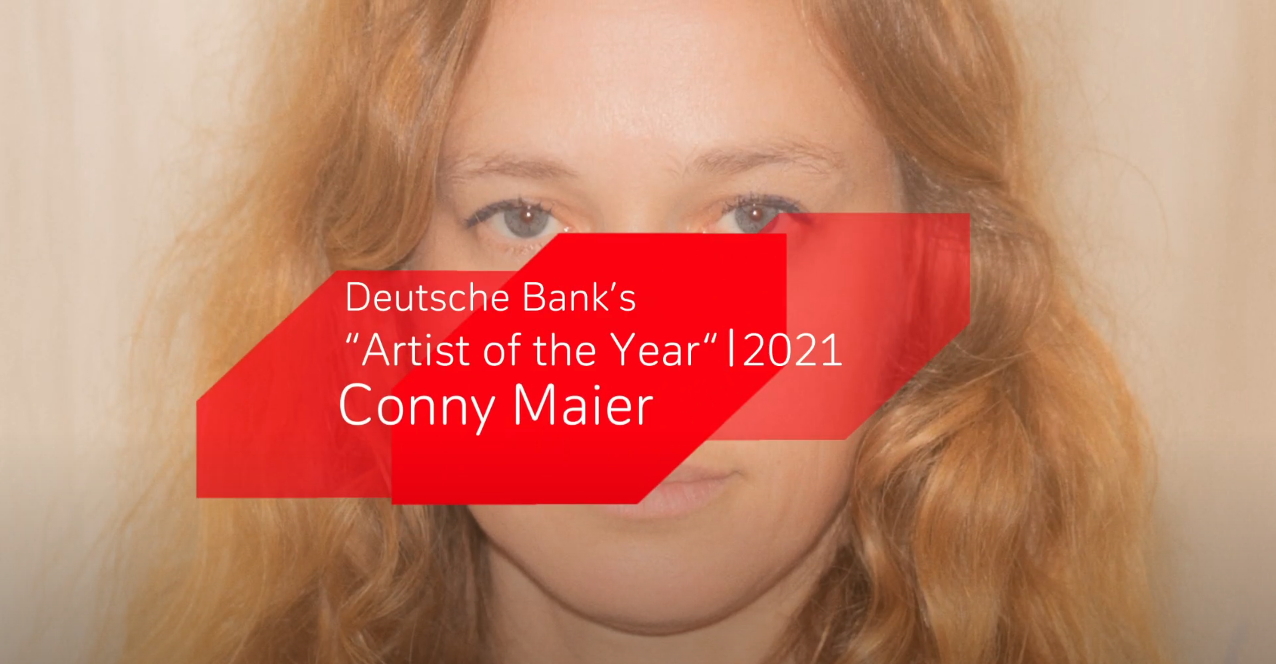 Zhang Xu Zhan
Zhang Xu Zhan was born in 1988 as the son of a family that has been trading for centuries in traditional paper figures used in Taiwan for ritual ceremonies or funerals. He continues this tradition in his animated films, sculptures, and video installations. Zhang Xu Zhan has built models of luxury houses and gigantic paper dolls. His main works include his stop-motion films, for which he makes filigree figures and landscapes out of papier-mâché. In them, Zhang Xu Zhan creates a fantastic cosmos populated by mythical creatures, singing animals and plants, and nature spirits, and dominated by ancient rituals—a world that is at once apocalyptic and fairytale-like.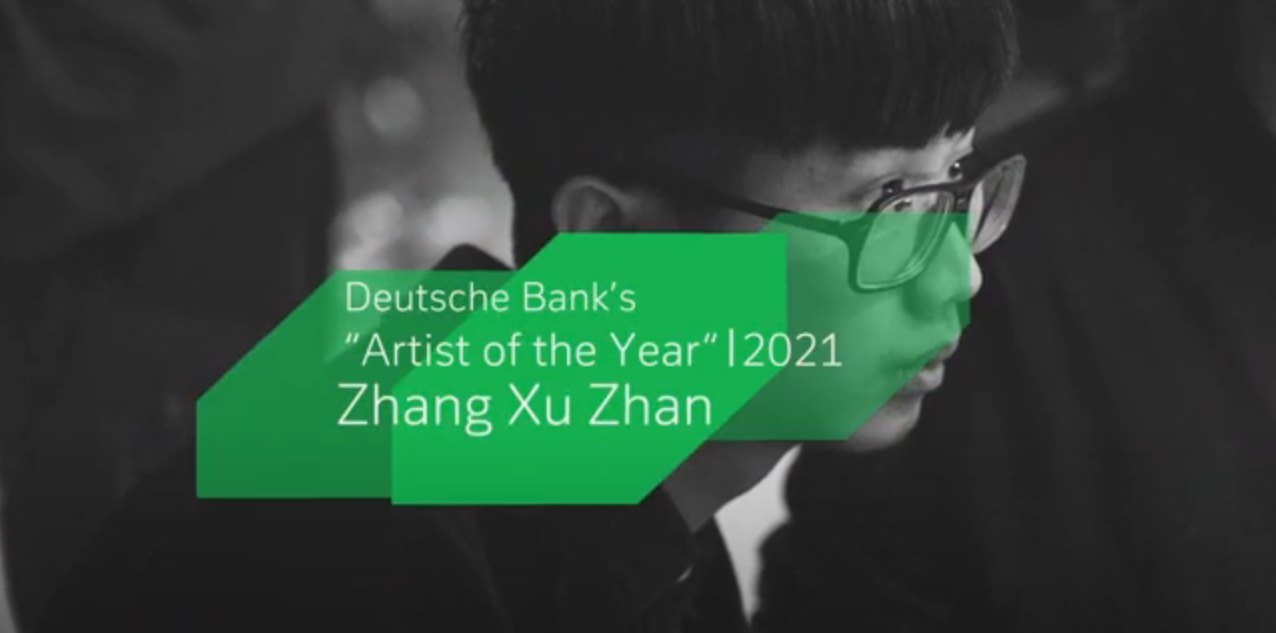 Exhibition at the PalaisPopulaire, Berlin, opening September 15, 2021.



---
"Artists of the Year" of the previous years